Welcome to Simple2Rent
How to find a vacation property quick and simple: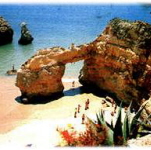 1)
Under Where you select the geographic area in which you are interested.
2)
Under When you select the desired renting period.
3)
Under What you state any further wishes to the vacation property.
4)
Click on Search and in a second or two you will see a list of all the properties matching your requirements.
5)
Then you can select the properties you want to see in details.
If you find a suitable property you can book it directly.
Easy and simple
Have fun with Simple2Rent.com